Barge Books in La Crosse WI

Dr. Fred Barge Ph.C. is one of the most well-known and respected chiropractors in the history of the profession.  He has written 9 books that are used by doctors and students throughout the world to enhance their understanding of chiropractic. Our clinic offers these books in La Crosse WI.
Books can be purchased by calling or emailing the La Crosse WI office or through:
---
Discover Chiropractic Philosophy in La Crosse WI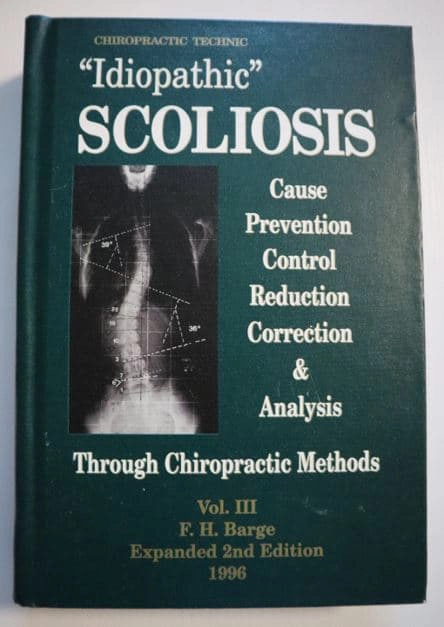 SCOLIOSIS, VOL. III (2ND EDITION)
Detection, analysis, control, reduction, and correction of the four basic causes of "idiopathic" scoliosis through chiropractic methods.  Fully illustrated, 350 pages.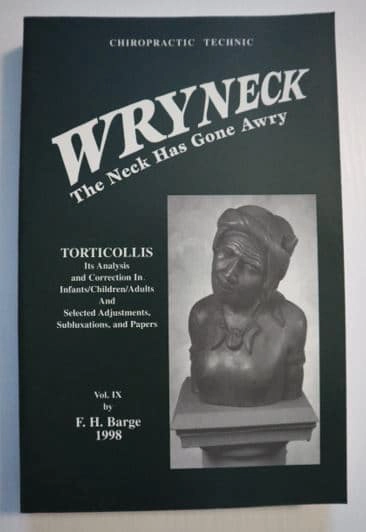 Wryneck, IX (formerly Torticollis)
A complete chiropractic textbook dedicated to correcting wryneck/torticollis.  Over 300 pages including x-ray analysis, adjustic correction, and management.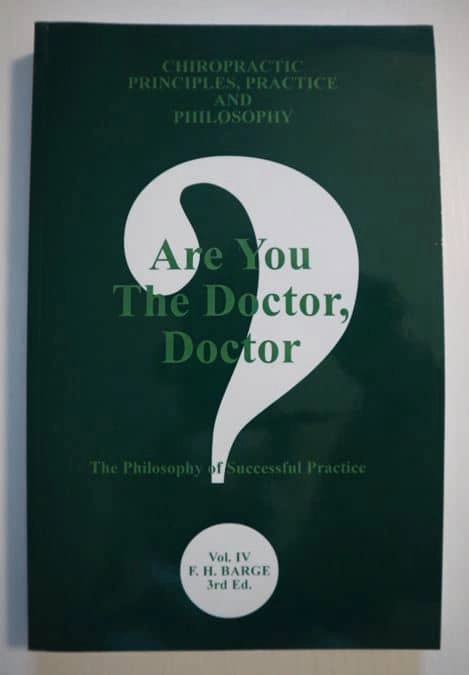 Are You The Doctor, Doctor?, vol. IV
The philosophy of successful practice.  The art of the doctor-patient relationship, a must read for every practitioner.
Life Without Fear, vol. V
Palmer chiropractic philosophy from D.D. and B.J. Palmer through the present teachings of modern chiropractic authors.  Dr. Barge explains the philosophical tenets of Chiropractic.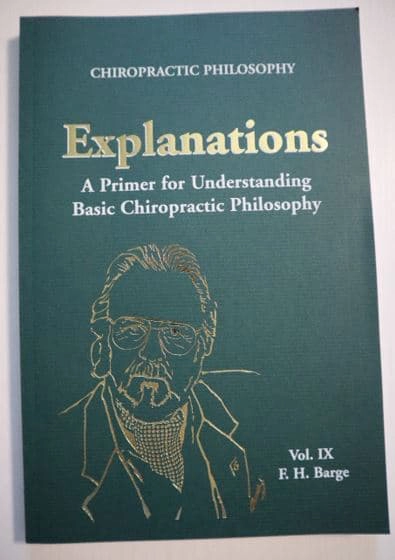 Dr. Barge explains the chiropractic approach to caring for a wider varity of common maladies.  This book contains short chapters on bed wetting, aging, blood pressure, the common cold, plus much more.  This book was Dr. Barge's last work before passing in 2003.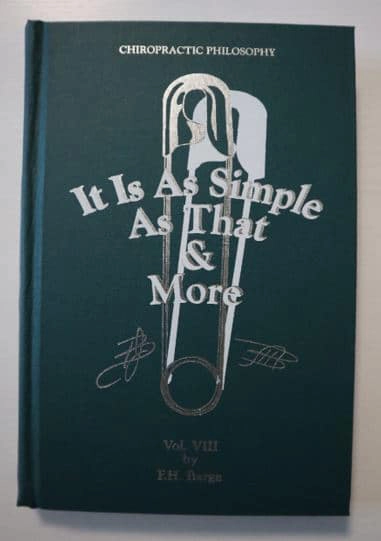 It Is As Simple As That & More, vol. VIII
B.J. Palmer's most popular lay lecture interpreted by Dr. Barge.  Also included are popular patient brochures by B.J. Palmer and Dr. Barge, and chiropractic's 33 Principles.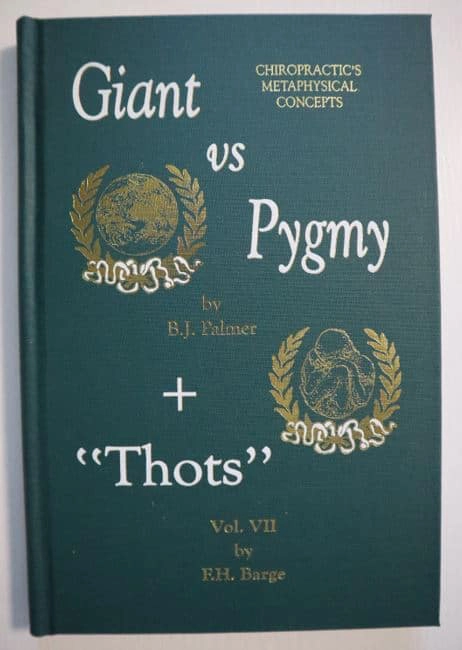 A B.J. Palmer classic that speaks of the metaphysical concepts of chiropractic philosophy.  This book contains the exact copy of B.J.'s book plus "thots" by Dr. Barge.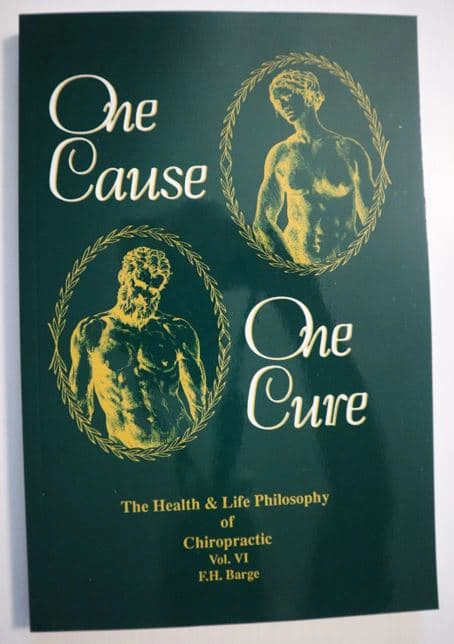 One Cause, One Cure, vol. VI
The chiropractic big idea explained.  The cause of disease, of health, success, and failure; The primoridial cause and cure.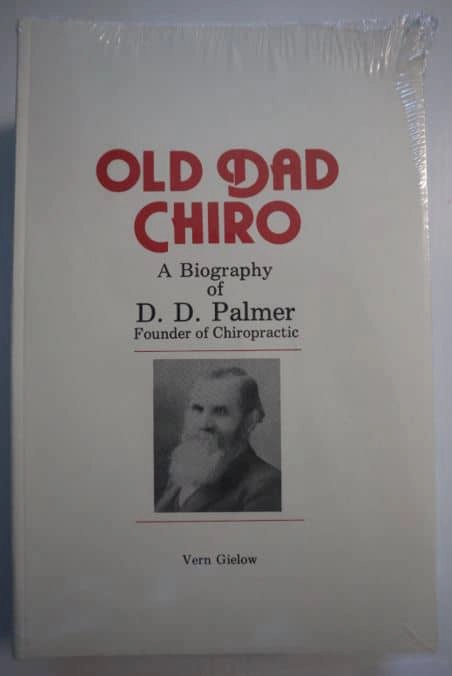 Written by Vern Gielow and copywritten by Dr. Barge, the original documented book written on the life and times of D.D. Palmer. 
OFFICE HOURS
---
Monday
7:00am - 6:00pm
---
Tuesday
7:00am - 4:00pm
---
Wednesday
7:00am - 6:00pm
---
Thursday
8:00am - 5:00pm
---
Friday
7:00am - 2:00pm
---
Saturday
8:00am - 11:00am
---
Sunday
Closed
OFFICE HOURS
---
Monday
8:00am - 5:30pm
---
Tuesday
8:00am - 1:30pm
---
Wednesday
8:00am - 6:30pm
---
Thursday
Closed
---
Friday
8:00am - 6:30pm
---
Saturday
8:00am - 11:30am
---
Sunday
Closed